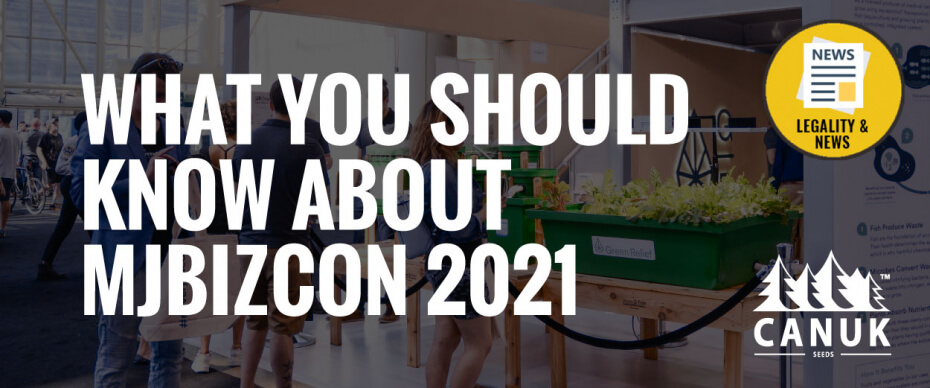 The world has changed drastically over the last fifteen months.
Family and Business life has been shifted and uprooted at times. Last year, all events both professional and for pleasure were put on hold or held virtually. It was no different for MJBizCon.
The Marijuana Business Conference formerly known as MJBizCon is dubbed the largest cannabis convention in the world!
With a 250,000 square ft. expo hall and over 1,000 exhibitors, you can't afford to miss this event.
And this year it is back! If you have a cannabis-based business, this is the event of the year.
You should be extremely excited because MJBizCon is back, and bigger than ever!
What is MJBizCon All About?
The MJBiz Conference is all about the Cannabis industry.
This is the biggest cannabis B2B event with a turnout of over 20,000 people in 2019. Every year, more canna-business and deals are completed than at any other cannabis networking event.
This event is the largest gathering of the cannabis industry's leading executives, investors, and entrepreneurs.
Thanks to the global pandemic, space is doubled this year.
If you're looking for a business partner, to network with like-minded professionals, advice, or new products in the cannabis space, MJBizCon is the place to be.
MJBizCon: Event Details
MJBiz Con 2021 takes place at the Las Vegas Convention Center October 20-22nd.
On top of the expo itself, there will be over 80 speakers sharing their thoughts and advice that you can enjoy.
Looking for more information? View MJBizCon's 2021 agenda.
Networking is a large part of any business, so that's why MJBizCon hosts several events over the weekend to engage and meet new industry friends.
On day 1, "Achieving Equity in Cannabis" is the first networking event, and it runs from 4 pm to 6 pm.
Day 2 is "Empowering Women in Cannabis". I am looking forward to this event as it's so nice to see how the industry has enhanced/changed since before the world shut down in 2019.
MJBizCon Special Events
There are going to be an impressive 78 in-person sessions, where almost every cannabis-related topic you can imagine will be covered.
Some of the categories for this years' sessions include:
Global Markets/ Canada
New Market Entrants
Marketing
Retail
Investors
Cultivation
Research/Science
Hemp
Aside from checking out all the booths on the massive expo floor and networking at the evening events, what I am most excited about is this years' keynote speaker.
This year, Daymond John gets that role, and I couldn't be more thrilled.
In case you didn't know, Daymond is the founder of FUBU and star of ABC's favourite entrepreneurial show: Shark Tank.
Are you going to MJBizCon 2021? Have you attended previous years? What are you most excited about?
We want to hear from you! Leave a comment below or share your thoughts with us on Instagram and Twitter
As always, stay lifted!
About the author: Heather Burton
Heather lives with her husband and two children in beautiful British Columbia. Her passion has always been to enhance the lives of others by helping them reach their business goals.
Content management is her specialty, and writing is what she does best. Working specifically in the cannabis market, Heather strives to help dispensaries, patients, doctors, manufacturers and recreational users by giving them the voice they need. When she is not writing, you can find her anywhere outdoors and away from the screen.
Last Update
2021-08-03 18:08:05