Autoflowering cannabis seeds cultivate quickly and are quite resilient.
Depending on your growing situation, a high-end autoflower strain may be more effective than using typical feminized cannabis seeds.
The best auto feminized seeds of 2021 include Canuk Cookies, Pineapple Express, Gorilla Glue, Green Crack, and of course, Purple Kush.
If you plan on doing an outdoor crop and you live in an area with limited summer sunshine, these are the strains you'll want to have on hand.
Let's take a look at everything autoflower.
What makes these strains the best? What's the difference between an indoor or outdoor auto-grow?
Answering these questions and more useful tidbits are what this article aims to answer!
What Does Auto Feminized Mean?
Auto feminized means that the cannabis seeds are feminized and autoflowering.
You can be sure that each seed is a female and thanks to crossing with Ruderalis cannabis, they have a shorter flowering time.
The cannabis strain will automatically kick into flowering without having to change your light cycle.
The growing period is often 2-3 weeks shorter than a regular feminized seed.
Auto feminized seeds are perfect for outdoor cultivators that live in climates with limited sun.
Best Auto Feminized Seeds of 2021
The strains listed below have been vetted and tested by cannabis growers around the globe.
These auto feminized seeds are the unofficial top contenders for the best seeds of 2021.
Purple Kush Auto Feminized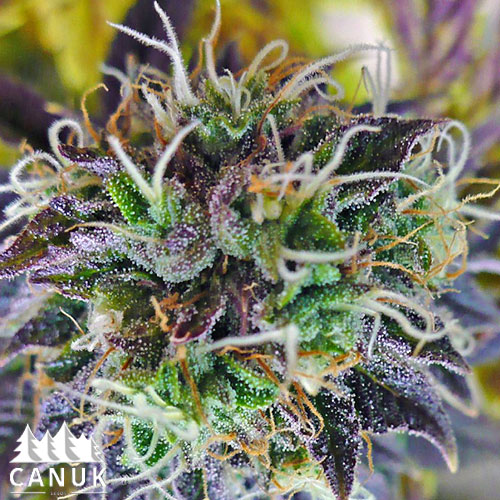 Buddha Seedbank is the mastermind behind this hard-hitting Purple Kush auto feminized strain.
If you're a fan of fast-flowering purple strains, this is the perfect cultivator for you. You can expect an impressive yield and a quick harvest.
The typical effects of happiness, creativity, and euphoria can be expected. The sweet and fruity flavour of Purple Kush is present and the THC content ranges from 18-25%.
People who have grown this strain say it's easy to manage, which makes it a perfect autoflowering strain for novice growers.
Canuk Cookies Auto Feminized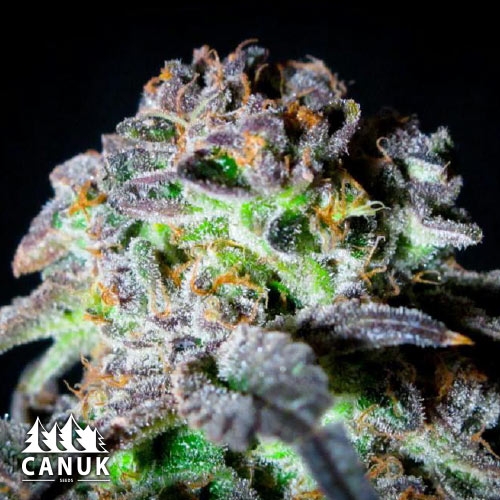 Canuk Cookies is a cross between OG Kush and Durban Poison. It has an impressive 70-day flowering time.
This strain makes the list because of its impressive yield, sweet taste, and heavy-hitting effects.
The combination of cerebral effects and full-body relaxation makes this strain unique.
Not to mention the sweet and fruity flavour thanks to the hand-picked OG Kush phenotype used to cultivate it.
Users who have grown this strain say it has a pinkish hue, dense buds, and a solid yield.
Green Poison Auto Feminized
Sweet Seeds Seedbank has taken 8-week autoflowering cannabis strains to the next level with their Green Poison auto feminized strain.
By combining an elite Green Poison clone with Big Devil #2, Green Poison is the perfect hybrid.
With a balance of both sativa and indica effects and flavours, this strain leaves users feeling focused, calm, and creative.
The effects of this strain help promote an overall sense of well-being and reduce unwanted symptoms associated with depression, stress, anxiety, and physical pain.
With an indoor yield of 400-550 g/m, this fast-flowering strain produces dense buds and is perfect for both expert and novice growers.
Pineapple Express Auto Feminized
Pineapple Express Auto variety from Barney's Farm is a fast-flowering hardy cannabis strain.
Crossing the traditional Pineapple Chunk with a Ruderalis cannabis variety is what makes this strain one of the best auto feminized strains of 2021.
With a strong pineapple flavour and a fruity aroma, cannabis users say this strain leaves you feeling happy, euphoric, and uplifted.
Whether you are a cultivation newbie or expert, Pineapple Express Auto is an easy variety to grow.
Max-out your yield in 60-65 days, and expect 60-100 grams of sweet-tasting cannabis per plant.
About the author: Heather Burton
Heather lives with her husband and two children in beautiful British Columbia. Her passion has always been to enhance the lives of others by helping them reach their business goals.
Content management is her specialty, and writing is what she does best. Working specifically in the cannabis market, Heather strives to help dispensaries, patients, doctors, manufacturers and recreational users by giving them the voice they need. When she is not writing, you can find her anywhere outdoors and away from the screen.
Last Update
2021-08-11 18:04:32