Uplifting, creative, energetic are the expected effects when using a hybrid or sativa-dominant cannabis strain to boost productivity.
Contrary to popular belief, it has nothing to do whether a strain is indica or sativa dominant.
There are over 400 known phytocompounds that cannabis is made of-terpenes included.
The power of terpenes seem to be highly under-rated in the mainstream cannabis market.
Cannabis strains with limonene present produce uplifting and energetic effects. These strains can be either indica or sativa.
The sense of accomplishment after a productive day is uplifting on its own, but utilizing specific cannabis varieties can help you out if you need a bit of a boost.
If you find yourself in a bit of a slump and your level of productivity is lacking, these top five cannabis strains are the best to boost productivity.
Jelly Bean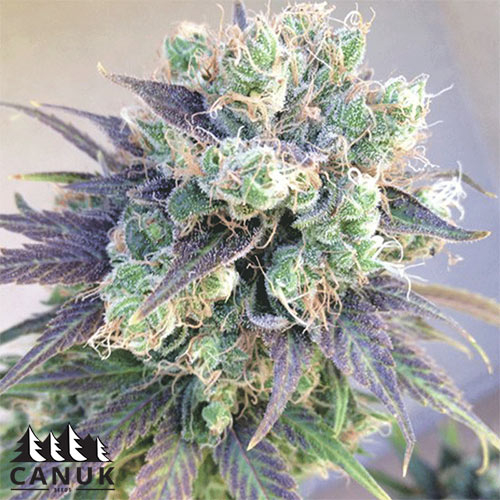 What tastes like candy and works like magic? Why it's Jelly Bean, of course! The offspring of Space Queen and Orange Velvet cannabis strains, Jelly Bean is delicious and effective.
Before you take your first puff, the intense citric aroma and flavor are enough to boost your productivity levels.
Thanks to its energetic and uplifting effects, Jelly Bean can combat the worst afternoon burnout.
If you want a motivational boost and a clear mind, this THC-rich (around 25%) strain helps you finish even the most demanding task laid out in front of you.
Agent Orange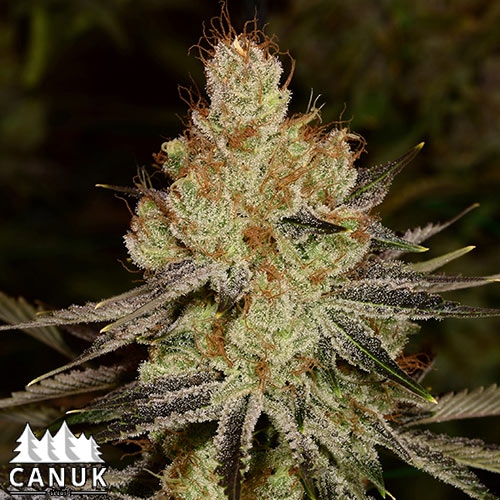 Agent Orange is a cannabis strain known for its delectable citrus flavor and aroma.
She is known for its uplifting, motivating, and energizing effects that have a fast onset.
Agent Orange hits lethargy and laziness where it hurts.
This THC-rich strain tops out at an impressive 24%, so it's best to consume her in small doses if you have a low tolerance.
Best consumed by inhalation, Agent Orange is a cannabis strain that will kick your productivity into high gear.
White Widow
White Widow is a classic mostly-sativa cannabis strain that has been around since the early 1990s.
Named after its intense crystal (trichome) production, you can expect an intense burst of motivation and energy after consumption.
Stimulating both productivity and motivation, this fast-acting, mostly-sativa cannabis strain is perfect for those not so motivating moments.
Do you find yourself lacking that creative spark once and a while?
That's fine. Consuming White Widow is a great way to enhance both your business and social game.
Coco Bruce
Coco Bruce is a balanced hybrid cannabis strain known for its sweet chocolate taste.
When you need a boost to your activity or creativity levels, opt for Coco Bruce.
Life is better with chocolate, and the best part? This strain is calorie free (assuming you didn't turn her into an edible)
Leaning more towards the sativa end of the cannabis spectrum, Coco Melon brings a wave of motivation and enhances productivity shortly after consumption.
Bruce Banner and Coco melon are the parents of this mind and body-boosting cannabis strain. Are you looking to grow your own? This strain flowers in 10-12 weeks.
Coping with anxiety and stress has never tasted so good!
Durban Poison
Durban Poison is considered a pure sativa cannabis strain. However, depending on your endocannabinoid system (ECS), she can produce both indica and sativa-like effects.
It's known as a landrace strain, and its lineage comes from the South African city, Durban.
Durban Poison produces both stimulating and uplifting effects.
After consumption you can say hello to motivating, energetic, and euphoric sensations.
Zapping laziness within minutes, this strain will enhance productivity and increase creativity.
If your calendar is full but there aren't enough hours in a day to get everything done, using Durban Poison may give you a natural energy boost.
Final Thoughts: Cannabis Strains for Productivity
The science and data surrounding cannabis use and how it affects a person's productivity is still in its infant stage.
About a year ago, this study by the National Bureau of Economic Research showed that workers between the ages of 40-60 who live in a state where recreational cannabis is legal filed for workers compensation less than before cannabis use was legalized.
The theory behind this is workers of an older age tend to file for workers compensation due to physical (and sometimes mental) pain.
Cannabis is known to help reduce unwanted symptoms associated with these ailments.
Unfortunately, more research is needed to verify the correlation between cannabis use and productivity.
Until that time, we have to rely on anecdotal evidence. For me personally, a couple puffs off of a citrusy strain (like Agent Orange) absolutely helps me buckle down and get sh*t done.
Your ECS is what your body uses to maintain homeostasis (mind/body balance), cannabinoids and phytocompounds derived from cannabis work with your ECS just like the endocannabinoids your body produces.
What works for me may not work for you.
That's the beauty of cannabis, there is a strain for everyone.
What cannabis strain has enhanced your productivity? We love hearing from you. Leave a comment below or reach out on our social channels.
As always, stay lifted!
About the author: Heather Burton
Heather lives with her husband and two children in beautiful British Columbia. Her passion has always been to enhance the lives of others by helping them reach their business goals.
Content management is her specialty, and writing is what she does best. Working specifically in the cannabis market, Heather strives to help dispensaries, patients, doctors, manufacturers and recreational users by giving them the voice they need. When she is not writing, you can find her anywhere outdoors and away from the screen.
Last Update
2022-10-03 09:43:17